Posted by admin on April 25, 2011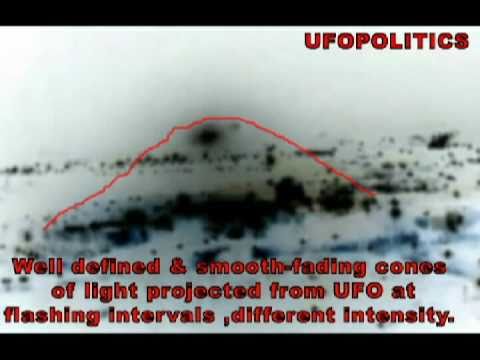 A deep and professional technical analysis of this beautiful UFO sighting that took place on January 28, 2011.
Based on what it mainly rendered to all of Us…Light; The Physical phenomena of Light and its projection over the surrounding architectural Structure around and below this beautiful bath of pure and white illumination.
When Light is projected to a series of three dimensional volumes, it creates automatically a series of intrinsic parameters that, if we have the knowledge, are simple to identify at first sight, like areas of 3D surfacing illuminations, reactions of different materials according to their specular, reflexivity and refraction factors spec's will give Us the real read-out proof that they are not "created" over a 3D Computer Generated Imaging Program.
Application of a little bit of common sense, also applies at times to analyze this physical events, whenever -in order to be achieved- they require of long and therefore expensive processes where experts and developers spend many hours along with the adequate software and hardware that only Corporations that dedicate to this jobs professionally into the Special Effects Lab. Work Teams.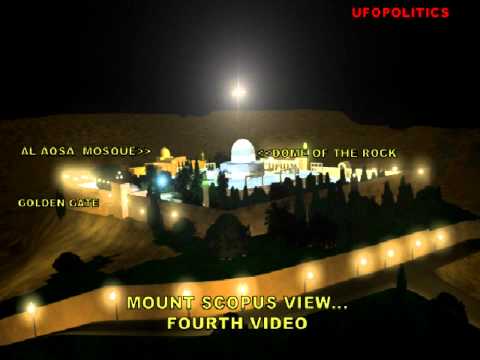 When a person witnesses a sighting like this.. Have two choices to decide in a matter of mils-seconds:
To enjoy the pleasure of observing it live , admiring every detail to keep those images for themselves for the rest of their lives…
Or sacrifice the joy of looking at the real thing… and start recording through a poor quality small digital screen in order to share the event with others later on…
This decision deserves a gratitude…
And we all must encourage this action as they will let the world know about this real events…
One of the best UFO Evidence could not remain in the doubt or in the forgotten ones…And we did not forget about it…
We apologize for the time that it took for the Truth to come out in this videos…
It took Us many hours of work…but it was worthy…
We recreated the entire event in 3D Animation over the Mount of the Temples…
We reproduced the architecture of all the temples and buildings within the Mount,the Landscaping and the Topography of the surroundings and Horizon from the Cameras point of View from the main Three videos…
All based on the original Architectural prints
We animated the CGI UFO following the exact path it traveled…
Verifying it matched exactly with the angles where the videos were taken…
We found many issues and facts that only leads Us to the assurance of this event reality…
However you will be the final judge…