Posted by admin on September 30, 2011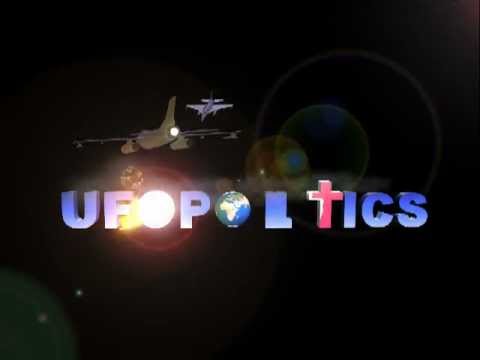 A brief animation of our future Intro Presentation for all incoming video analysis related to UFO's Reality from a professional point of view.
The Presentation consist of the letters UFOPOLITICS, where Two F-16's fly by and Cross fire the small UFO, the "T" becomes a Holy Cross, covering in red and then in black at the end….while the letters "LI" from Politics switch to read OIL…The P turns aiming at the UFO transforming into a Gun performing the Final, Grace Shutting…
A recovery Helicopter is standing by…to finally pick up the down UFO and takes it away….
A Weather Balloon comes down to replace the positioning where the Beaten and Taken UFO used to be.
The Letters O"LI" return to read OLI again…
Background News Spokesman : "In other days mystery solved, the lights…just a weather balloon, [...] no flying saucer…"
For centuries there have been a Cover up on UFO existence…The main "Parties" involved in this WAR$ has been The Religions since our beginnings… and lately the OIL industry and the Enemies of Free Energy.